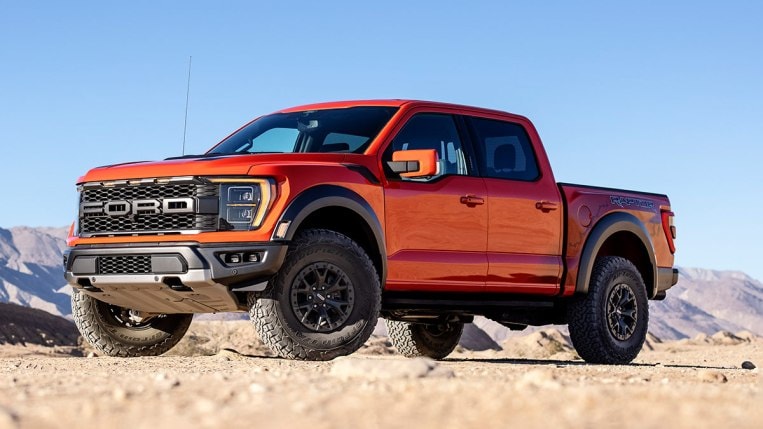 The
Ford F-150 Raptor
is a dream truck for many. Some owners doubtlessly plan to drive their Raptors until the wheels fall off. They just don't expect that to happen in the first few months.
Ford has issued a recall for about 1,500 copies of its newest off-road super-truck. The company tells the National Highway Traffic Safety Administration that 2022 Raptor models with 37-inch tires, built between April 19 and Aug. 11 of this year, may have improperly torqued wheel nuts.
The company tells federal safety regulators that improperly tightened lug nuts "may result in loosening of the wheel attachment and potential wheel separation" from the truck. Drivers might notice unusual vibration and noise coming from a wheel as it loosens, but don't wait for the noise. Input your truck's vehicle identification number, or VIN, at our recall center to see if it's one of the affected models.
Ford isn't aware of any accidents related to the problem. Dealer technicians discovered the problem on a showroom model. An investigation revealed that a robot at the factory had been set to install the nuts at too low a value.
Thankfully, the fix is easy. Dealers will tighten the nuts to the proper specification. They'll also inspect the mounting studs and nuts for any damage that may have come from driving on a loose wheel and replace anything that seems damaged.
Recall repairs are always free. However, millions of us miss recall notices every year and unknowingly drive recalled vehicles. Find out if your car needs any free safety repairs at our easy recall center.