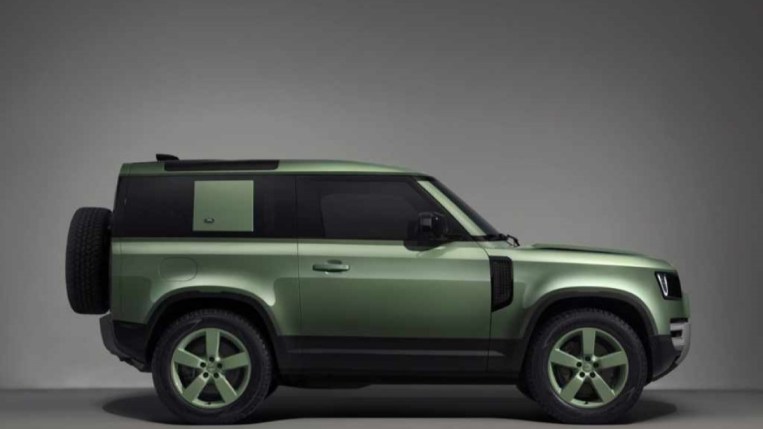 The 2023 Land Rover Defender 75th Limited Edition starts at $91,880 for the 90 and $94,380 for the 110. Land Rover also charges $1,475 to deliver its vehicles.
The 75th-anniversary edition wears a historical mint green color but features modern amenities like 3D surround cameras and wireless device charging.
In the aftermath of World War II, bombed-out British industry reinvented itself. There may be no better example of that than Rover.
Prior to the war, the company built expensive luxury cars. During the war, it built tank engines and some of the earliest jet engines for aircraft. After the war, it had a factory and no real market for any of those things.
But chief designer Maurice Wilks had a surplus U.S. Army Jeep and thought it could be more versatile. So he designed a similar vehicle, the 1948 Rover Series I, with luxuries the Jeep didn't have. Like doors. And a roof.
Seventy-five years later, the company has been through a host of owners (including the U.K. government, Ford, and now India's Tata Motors). But it has never stopped building off-roaders with luxury touches. Today, those include not just doors but integrated refrigerators and SV-etched crystal glassware.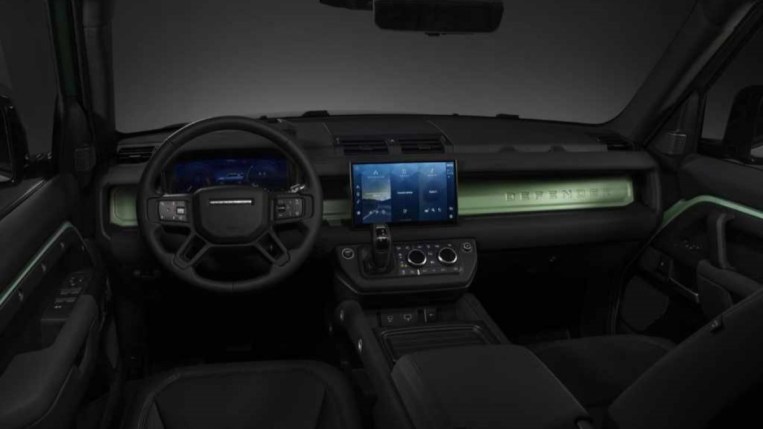 Celebrating its Rebirth
Land Rover will celebrate its 1948 reinvention with a 75th-anniversary edition of one of today's most capable off-road vehicles — the 2023 Defender.
Available on the short-wheelbase, 2-door Defender 90 or the longer, 4-door Defender 110 (but not the full-length Defender 130), the birthday model comes in a minty shade Land Rover calls "Grasmere Green." It looks institutional but mirrors the milky 1940s-tech colors of those early Series I vehicles. The color is even found on the wheels. The Folding Fabric Roof — which creates a panoramic moonroof-like opening — is black, as is much of the exterior trim.
The powdery green color carries over inside, where it's found on the dashboard. The seats are upholstered in black — Land Rover calls it "Resist Ebony" — but it's not all leather. The center console wears a material the company calls Robustec, "the most robust fabric available on Defender."
Heated seats, a heated steering wheel, and a head-up display are standard.
Anniversary models use a 3.0-liter inline 6-cylinder engine making 395 horsepower, an 8-speed automatic transmission, and on-demand 4-wheel-drive.