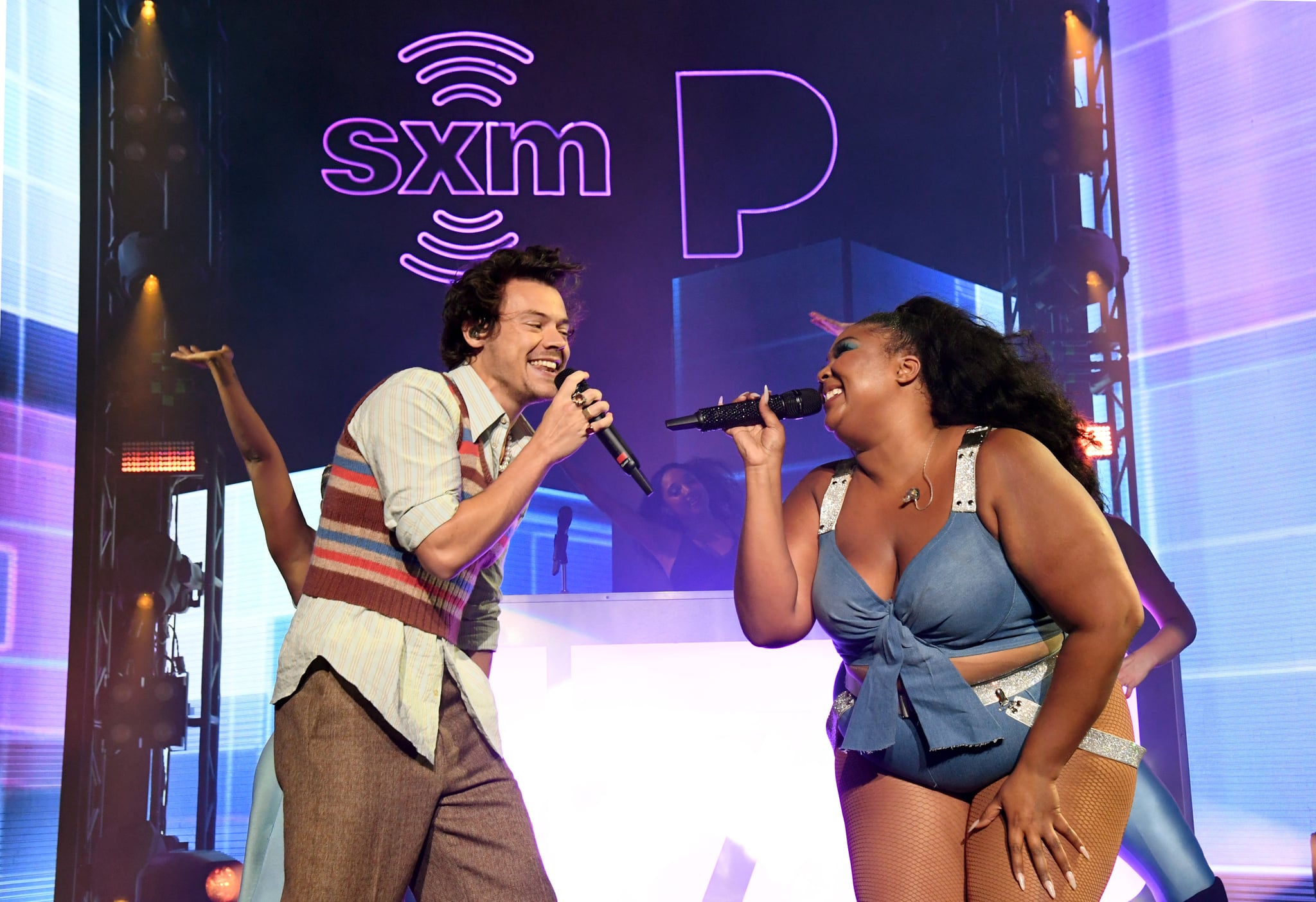 Just when we thought Lizzo and Harry Styles's friendship couldn't get any cuter, the talented pair have proved us wrong. After Lizzo knocked Styles's "As It Was"off the Billboard Hot 100 number one spot with "About Damn Time", Styles responded in the most adorable way.
The 28-year-old, who is about to star in "Don't Worry Darling" alongside Florence Pugh, wasn't bitter that his bestie ended his reign. Instead, he congratulated her with a beautiful bouquet of flowers. Oh, how we wish we could get blooms from Styles himself . . .
Lizzo took to TikTok to thank the "Harry's House" artist, posing with the bouquet of orange, red, and pink stems. In the video, which has racked up more than 260,000 likes in just a few hours, she says: "Thanks for the flowers Harry". And in the caption, the star confirmed the celebratory meaning behind the gift. She wrote: "Y'all Harry got me flowers congratulating me on about damn time going #1" We think the seven crying emojis that follow express how emotional Lizzo is about the kind gesture.
@lizzo

Yall harry got me flowers congratulating me on about damn time going #1 😭😭😭😭😭😭😭
Even though the pals are technically competitors in the same industry, they always support one another. Remember those gorgeous pictures of the two together at the Grammys last year?
The two really are bosom buddies, and we can't get enough of their sweet interactions. Who would've thought such a meaningful friendship would stem from the pair casually covering each other's songs in the BBC Live Lounge in 2019? They've come so far since the hilarious moment when Lizzo chugged Styles's tequila at the 2020 Brit Awards and their iconic performance in Miami Beach in 2020. I mean, Styles even brought Lizzo out on stage during his headlining performance at Coachella earlier this year — now, that's friendship! Where's the official collab, guys? Come on Hizzo, give the people what we want!
Image Source: Getty/Kevin Mazur